Welcome to Banlay
All Truck and Trailer Repairs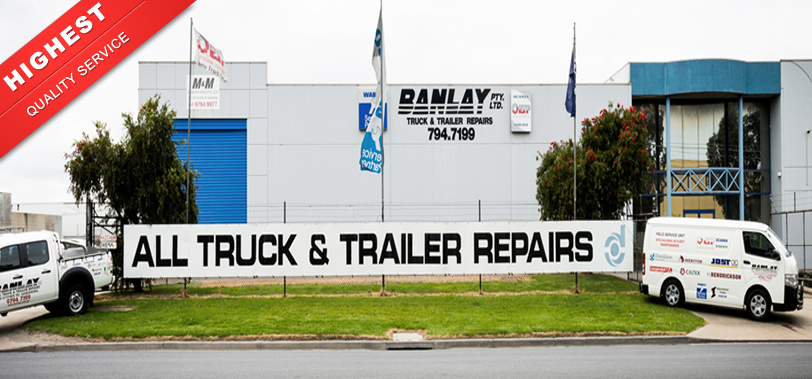 Banlay offers one of the most comprehensive maintenance facilities for the transport industry available anywhere in Australia.
Banlay has earned a national reputation for all truck, trailer and bus repairs, engineering excellence and customer satisfaction. The company's success and operating philosophy is driven by it's commitment to quality. It's a quality apparent in all Banlay personnel.
Quality in the Banlay commitment to ongoing training of personnel. Quality in the high standard of technical equipment used in the workshop.
It's a quality expected and demanded in every job that Banlay does. After all, it's that obsession that sets Banlay apart. And that's the way they mean to keep it.

Our Workshop
BANLAY's heart and soul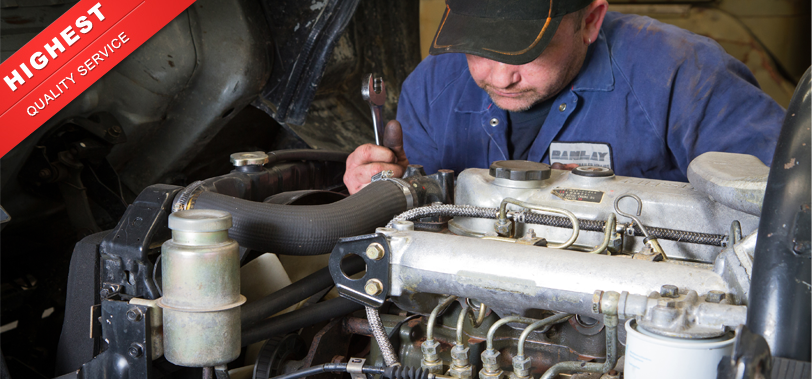 From 30 tonne hoists capable of lifting an entire truck or bus to the very latest in electronic diagnostic computers, Banlay's workshop bristles with the very best of technical equipment from around the world.
Whether it's a routine service or a major overhaul Banlay has the technical know-how and the equipment to get the job done. Banlay's technicians and mechanics regularly attend manufacturer's training schools to keep themselves abreast of the latest technical and engineering advances. Importantly today they are computer literate in on-line diagnosis which enables the repairer to electronically communicate directly with the manufacturer's head office, whether in Sweden, or as required, to solve a problem fast.
Over the years Banlay has developed a simple but critical point of difference to its workshop business. It is that the service and repair of vehicles is the most important thing they do.
This unwavering dedication to the workshop has resulted in a company that is able to offer the marketplace a unique combination of hands-on expertise supported by some of the biggest names in the business.